SECO-NCD5700-GEVB: Application daughter-card for NCD5700 Gate Drivers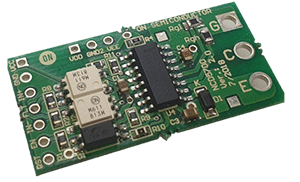 The SECO-NCD5700-GEVB includes a high-current, stand-alone IGBT Gate Driver NCD5700, a single channel Phototransistor Optocoupler FODM217D, two high immunity logic Gate Output Optocouplers FODM611, and all the necessary drive circuitry. It also allows users solder any MOSFET or SiC MOSFET in a TO-247 high voltage THT package. This daughter card is compatible with the SECO-GDBB-EVB gate drivers baseboard, which allows testing up to 3 half bridge daughter cards simultaneously and comparing performances.
Your request has been submitted for approval.
Please allow 2-5 business days for a response.
You will receive an email when your request is approved.
Request for this document already exists and is waiting for approval.