射频天线调谐
RF Antenna tuning is a key design requirement for smartphones.  Smartphones need to be able to operate world wide and meet the different standard and performance specifications for various networks.  In addition, consumers are demanding  faster and higher bandwidth links through the service operators.  When this data demand is combined with the drive for the slimmest form-factor with metal housings antenna tuning can help improve handset performance.
Tuning and Antenna Problems
Use-Cases
Antenna Volume

Only descreasing!
Screen ratio very important

Band Coverage

Only increasing!
LTE 17 and 7
698-2690 MHz!!!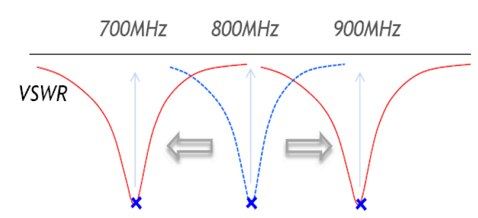 Tuning allows RF Performance to be modified on a frequency or use-case basis.
How Does it Work?
Link margin to the network is improved (up and down) by reducing signal losses in the handset due to antenna "body loading" and mismatch losses caused by it.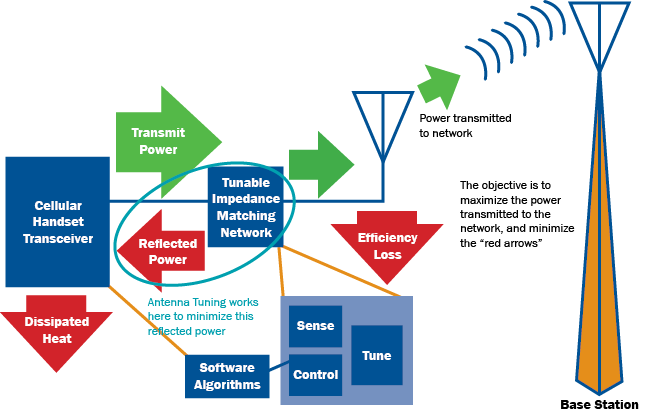 Benefits of Tunable Solutions
ON Semiconductor tunable solutions enable benefits for OEMs, service providers, and consumers: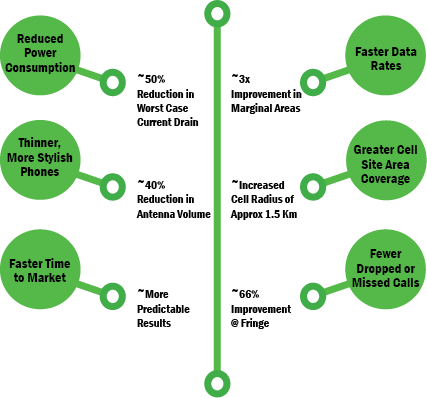 Antenna Tunable Solutions Summary
The core technology elements are flexible and can be deployed in a range of tuner solutions
Discrete tuners based on PTICs and PTIC Controllers
Closed loop tuner modules for a fully integrated solution