APEC
Event Update: The coronavirus (COVID-19) situation remains fluid, we are taking a proactive approach to ease the impact to business and ensure that employee safety is our number one priority. In this effort, we will be postponing our tradeshow participation for the foreseeable future. We thank the event organizers for their understanding. While nothing replaces the face to face interactions at the show, we are putting the final touches on our new Online Demo Room, where we will feature videos of the demos, as well as housing our technology seminars, industry presentations and more.
March 15-19, 2020
New Orleans Ernest N. Morial Convention Center, Booth #815
Join us at APEC 2020 and meet with ON Semiconductor experts and learn more about how to enable latest power management solutions.
Find out more information about APEC 2020.
Find us at Booth (#815).
What you'll experience at APEC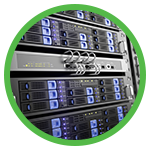 Cloud Power
The increasing rack power density requires robust and sophisticated high performance solutions to meet efficiency targets. Hot Swap smart fuse and point of load solutions will be displayed to showcase our versatile high performance VR solutions.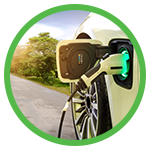 Wide Bandgap
As a leading provider of power management products, we are developing the full ecosystem of parts to support wide bandgap power designs, including Silicon Carbide (SiC) diodes and SiC MOSFETs, and GaN HEMTs as well as targeted SiC and GaN drivers and integrated modules. We will feature solutions utilizing our latest SiC devices and drivers enabling highly efficient motor control, on-board chargers and more.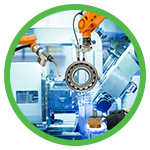 Industrial Power & Motion
With automation growing at a faster pace, the motor drive is the workhorse of the future industrial facility. We will demonstrate energy efficient industrial drive systems while designing for higher currents, more accurate control and better system reliability such as a 48 V system with bus protection, diagnostics and digital control, an industrial control panel demonstrating eFuse for safety and a generic actuator malfunction detection.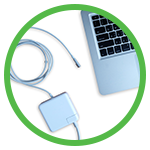 High Density Power Solutions
We will demonstrate high-density power solutions that will enable high efficiency and small form factor for notebooks, tablets and other portable devices that require compatibility with the USB Power Delivery (USB PD), including AC to DC Power Supply Reference Design, >200W ultra high density power solutions using GaN solutions and more.
Conference Participation
March 16th (Monday)
PROFESSIONAL EDUCATION SEMINARS
Session Title: Designing Compensators for the Control of Switching Power Supplies
Session Speaker: Christophe Basso
Session Time: 8:30AM - 12:00PM
March 18th (Wednesday)
EXHIBITOR SEMINARS
Session Title: Reducing Size & Increasing Efficiency with Disruptive Tech of SiC/GaN MOSFET's
Session Speaker: Brandon Becker
Session Time: 1:45PM - 2:15 PM
March 17th (Tuesday)
INDUSTRY SESSIONS
Session Title: SiC MOSFET Corner and Statistical SPICE Model Generation
Session Speaker: James Victory
Session Time: 8:30AM – 11:55 AM
Session Title: Rugged, High-Performance 650 - 1200V SiC MOSFETs with Flawless Gate Oxide Integrity
Session Speaker: Thomas Neyer
Session Time: 11:05AM - 11:30AM
RAP SESSIONS
Session Title: Distributed vs. centralized control  for micro-grid and nano-grid
Session Speaker: Ali Husain
Session Time: 4:30PM - 6:30PM
EXHIBITOR SEMINARS
Session Title: New Innovative TM-PIM solving Reliability and Robustness issues in Industrial Drives
Session Speaker: Jinchang Zhou
Session Time: 1:45PM - 2:15 PM
March 19th (Thursday)
INDUSTRY SESSIONS
Session Title: Modeling of Components and SiC Devices
Session Speaker: James Victory
Session Time: 11:15 AM – 1:45 PM
Session Title: An 800V 0.25um HVIC Technology for High Speed, Cost Efficient GaN Drivers
Session Speaker: Arash Elhami Khorasani
Session Time: 1:45PM -5:25PM