Body & Interior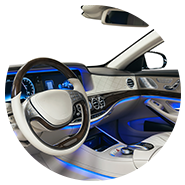 Body and interior electronics systems embrace a broad variety of applications covering comfort, convenience, and security. ON Semiconductor has engaged in body electronics since the development and production of the first trip computer for General Motors. Today, the Central Body Controller supervises and controls the functions related to the car body such as lights, windows, door locks, security systems, and remote keyless entry; and also works as a gateway for CAN and LIN networks. Beyond Central Body Controllers, ON Semiconductor focuses on decentralized power management for individual window/door/mirror/seat controls, retained accessory power, wireless charging, HVAC, instrument clusters, center stacks, electrochromic mirrors, audio, telematics, data communications, and power distribution. ON Semiconductor offers products that support increasingly complex power management schemes, as well as relay and fuse replacement in light vehicles.
方案
Product Technologies
Every switch needs a gate driver. Gate Driver Products are the interface between control signals (from a digital or analog controller) and power switches (IGBTs, MOSFETs, SiC MOSFETs, and GaN HEMTs). ON Semiconductor's diverse portfolio of gate drivers contains the right solution for a range of systems including Automotive, Industrial, Cloud and Telecom applications.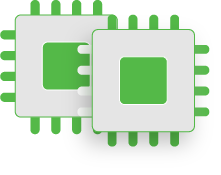 Download Strata Software
The Strata Developer Studio is a cloud-connected development platform that provides a seamless, personalized and secure environment for engineers to evaluate and design with ON Semiconductor technologies.