FEBFAN25801-MPSLDO1-GEVB: 500 mA Low-IQ, Low-Noise, LDO Regulator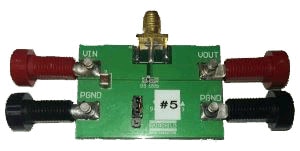 FEBFAN25801-MPSLDO1-GEVB is a linear low-dropout (LDO) regulator with high PSRR and low output noise supported with controlled soft-start, thermal shutdown protection, and short-circuit protection. The enable-control pin can shutdown the device and disconnect the output load from the input. During shutdown, the supply current drops below 1 μA. The LDO is designed to be stable with space-saving ceramic capacitors as small as 0201 case size.
Your request has been submitted for approval.
Please allow 2-5 business days for a response.
You will receive an email when your request is approved.
Request for this document already exists and is waiting for approval.