NCP5106SYNCBUCKGEVB: NCP5106SYNCBUCKGEVB: Variable DC Input, Open Loop Synchronous Buck Evaluation Board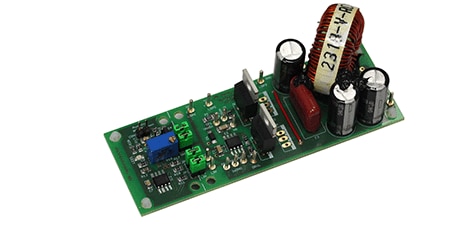 The NCP5106SYNCBUCKGEVB is a High Voltage High Current Power MOSFET Driver providing two outputs for direct drive of 2 N−channel power MOSFETs arranged in a half−bridge (or any other high − side + low − side) configuration. The driver features output source / sink current capability (250 mA / 500 mA) and inbuilt dead time. It is intended for using in a medium output power applications.
Your request has been submitted for approval.
Please allow 2-5 business days for a response.
You will receive an email when your request is approved.
Request for this document already exists and is waiting for approval.