The document you are trying to download is gated.
Log into MyON to proceed.
NCP605: LDO Regulator, Low Ignd, with Enhanced ESD Protection
The NCP605/NCP606 Low Dropout (LDO) Linear Voltage Regulator provides in excess of 500 mA of output current at fixed voltage options or an adjustable output voltage from 5.0 V down to 1.25 V. These devices are designed for space constrained and portable battery powered applications and offer additional features such as high PSRR, low noise operation, short circuit and thermal protection. The devices are designed to be used with low cost ceramic capacitors and are packaged in the DFN6 3x3.3. NCP605 is designed without enable pin, NCP606 is designed with enable pin.
特性

Output Voltage Options:Adjustable, 1.5 V, 1.8 V, 2.5 V, 2.8 V, 3.0 V, 3.3 V, 5.0 V

Adjustable Output by External Resistors from 5.0 V down to 1.25 V

Low IGND (Independent of Load)

±1.5% Output Voltage Tolerance Over All Operating Conditions(Adjustable)

±2% Output Voltage Tolerance Over All Operating Conditions(Fixed)

NCP605 Fixed is Direct Replacement LP8345

Typical Noise Voltage of 50 µVrms without a Bypass Capacitor

Enhanced ESD Ratings: 4 kV Human Body Mode (HBM)
400 V Machine Model (MM)

These are Pb-Free Devices
应用
终端产品

Battery Power Electronics
Portable Instrumentation

Hard Disk Drivers
Notebook Computers
外形
NCP605MN15T2G
Active
LDO Regulator, Low Ignd, with Enhanced ESD Protection, Vout: 1.5 V
DFN-6
506AX
1
260
Tape and Reel
3000
$0.4173
NCP605MN18T2G
Active
LDO Regulator, Low Ignd, with Enhanced ESD Protection, Vout: 1.8 V
DFN-6
506AX
1
260
Tape and Reel
3000
$0.4173
NCP605MN25T2G
Active
LDO Regulator, Low Ignd, with Enhanced ESD Protection, Vout: 2.5 V
DFN-6
506AX
1
260
Tape and Reel
3000
$0.432
NCP605MN28T2G
Active
LDO Regulator, Low Ignd, with Enhanced ESD Protection, Vout: 2.8 V
DFN-6
506AX
1
260
Tape and Reel
3000
$0.4173
NCP605MN30T2G
Active
LDO Regulator, Low Ignd, with Enhanced ESD Protection, Vout: 3.0 V
DFN-6
506AX
1
260
Tape and Reel
3000
$0.432
NCP605MN33T2G
Active
LDO Regulator, Low Ignd, with Enhanced ESD Protection, Vout: 3.3 V
DFN-6
506AX
1
260
Tape and Reel
3000
$0.432
NCP605MN50T2G
Active
LDO Regulator, Low Ignd, with Enhanced ESD Protection, Vout: 5.0 V
DFN-6
506AX
1
260
Tape and Reel
3000
$0.4173
NCP605MNADJT2G
Active
LDO Regulator, Low Ignd, with Enhanced ESD Protection, Vout: Adj
DFN-6
506AX
1
260
Tape and Reel
3000
$0.432
NCP606MN15T2G
Active
LDO Regulator, Low Ignd, with Enhanced ESD Protection, Vout: 1.5 V
DFN-6
506AX
1
260
Tape and Reel
3000
$0.5113
NCP606MN18T2G
Active
LDO Regulator, Low Ignd, with Enhanced ESD Protection, Vout: 1.8 V
DFN-6
506AX
1
260
Tape and Reel
3000
$0.4051
NCP606MN25T2G
Active
LDO Regulator, Low Ignd, with Enhanced ESD Protection, Vout: 2.5 V
DFN-6
506AX
1
260
Tape and Reel
3000
$0.432
NCP606MN28T2G
Active
LDO Regulator, Low Ignd, with Enhanced ESD Protection, Vout: 2.8 V
DFN-6
506AX
1
260
Tape and Reel
3000
$0.432
NCP606MN30T2G
Active
LDO Regulator, Low Ignd, with Enhanced ESD Protection, Vout: 3.0 V
DFN-6
506AX
1
260
Tape and Reel
3000
$0.5113
NCP606MN33T2G
Active
LDO Regulator, Low Ignd, with Enhanced ESD Protection, Vout: 3.3 V
DFN-6
506AX
1
260
Tape and Reel
3000
$0.338
NCP606MN50T2G
Active
LDO Regulator, Low Ignd, with Enhanced ESD Protection, Vout: 5.0 V
DFN-6
506AX
1
260
Tape and Reel
3000
$0.432
NCP606MNADJT2G
Active
LDO Regulator, Low Ignd, with Enhanced ESD Protection, Vout: Adj
DFN-6
506AX
1
260
Tape and Reel
3000
$0.3879
| | | |
| --- | --- | --- |
| 市场订货至交货的时间(周) | : | 2 to 4 |
| PandS (2020-08-13 00:00) | : | >1K |
| | | |
| --- | --- | --- |
| 市场订货至交货的时间(周) | : | 2 to 4 |
| ON Semiconductor (2020-08-12 00:00) | : | 3,000 |
| PandS (2020-08-13 00:00) | : | >1K |
| | | |
| --- | --- | --- |
| 市场订货至交货的时间(周) | : | 2 to 4 |
| ON Semiconductor (2020-08-12 00:00) | : | 6,000 |
| | | |
| --- | --- | --- |
| 市场订货至交货的时间(周) | : | 2 to 4 |
| ON Semiconductor (2020-08-12 00:00) | : | 9,000 |
| PandS (2020-08-13 00:00) | : | >1K |
| | | |
| --- | --- | --- |
| 市场订货至交货的时间(周) | : | 2 to 4 |
| ON Semiconductor (2020-08-12 00:00) | : | 9,000 |
| | | |
| --- | --- | --- |
| 市场订货至交货的时间(周) | : | 4 to 8 |
| PandS (2020-08-13 00:00) | : | >1K |
| | | |
| --- | --- | --- |
| 市场订货至交货的时间(周) | : | 2 to 4 |
| ON Semiconductor (2020-08-12 00:00) | : | 9,000 |
| PandS (2020-08-13 00:00) | : | >1K |
| | | |
| --- | --- | --- |
| 市场订货至交货的时间(周) | : | 4 to 8 |
| ON Semiconductor (2020-08-12 00:00) | : | 6,000 |
| | | |
| --- | --- | --- |
| 市场订货至交货的时间(周) | : | 2 to 4 |
| ON Semiconductor (2020-08-12 00:00) | : | 12,000 |
| | | |
| --- | --- | --- |
| 市场订货至交货的时间(周) | : | 2 to 4 |
| Avnet (2020-08-13 00:00) | : | >1K |
| ON Semiconductor (2020-08-12 00:00) | : | 21,000 |
| PandS (2020-08-13 00:00) | : | >1K |
| | | |
| --- | --- | --- |
| 市场订货至交货的时间(周) | : | 4 to 8 |
| Avnet (2020-08-13 00:00) | : | >10K |
| PandS (2020-08-13 00:00) | : | >1K |
| | | |
| --- | --- | --- |
| 市场订货至交货的时间(周) | : | 2 to 4 |
| ON Semiconductor (2020-08-12 00:00) | : | 9,000 |
| PandS (2020-08-13 00:00) | : | >1K |
| | | |
| --- | --- | --- |
| 市场订货至交货的时间(周) | : | 4 to 8 |
| Avnet (2020-08-13 00:00) | : | >1K |
| PandS (2020-08-13 00:00) | : | >1K |
| | | |
| --- | --- | --- |
| 市场订货至交货的时间(周) | : | 2 to 4 |
| ON Semiconductor (2020-08-12 00:00) | : | 12,000 |
| PandS (2020-08-13 00:00) | : | >1K |
Product
Description
Pricing ($/Unit)
Compliance
Status
Output
Polarity
VO (V)
IO Typ (A)
VI Min (V)
VI Max (V)
VDO Typ (V)
Iq Typ (mA)
PSRR (dB)
Noise (µVrms)
Enable
PowerGood
Package Type
外形
506AX
封装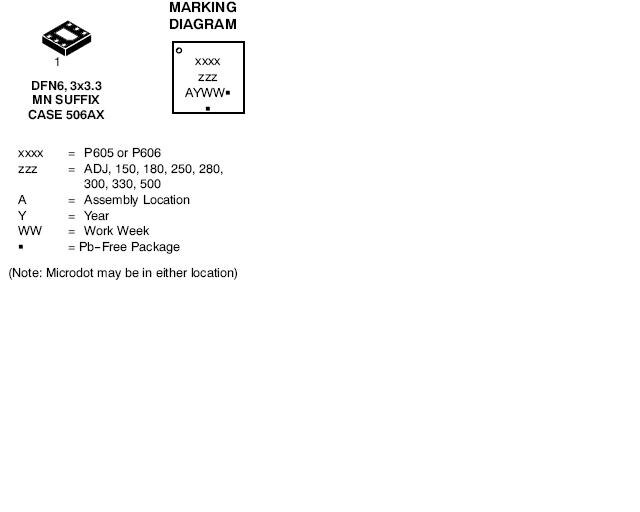 新产品
NCV8730
:
150 mA LDO Regulator
Low quiescent current of 1 µA typical, and shutdown current of 100 nA typical
Wide operating input voltage range of 2.7 to 38 V
Low dropout of 290 mV typical @ 150 mA, 3.3 V
NCV8187
:
1.2 A LDO Regulator
Low Iq of 30 µA typical over full temperature range
High PSRR of 85 dB at 1 kHz for power stability
Low noise of 9 µV(RMS)